Causes of Diabetes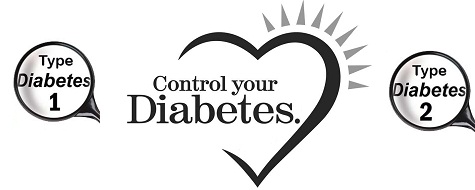 Diabetes mellitus occurs when the pancreas doesn't make enough or any of the hormone insulin, or when the insulin produced doesn't work effectively. In diabetes, this causes the level of glucose in the blood to be too high.
In Type 1 diabetes the cells in the pancreas that make insulin are destroyed, causing a severe lack of insulin. This is thought to be the result of the body attacking and destroying its own cells in the pancreas - known as an auto immune reaction.
It's not clear why this happens, but a number of explanations and possible triggers of this reaction have been proposed. These include:
A.infection with a specific virus or bacteria;
B.exposure to food-borne chemical toxins; and
C.exposure as a very young infant to cow's milk, where an as yet unidentified component of this triggers the autoimmune reaction in the body.
However, these are only hypotheses and are by no means proven causes. Type 2 diabetes is believed to develop when:
A.the receptors on cells in the body that normally respond to the action of insulin fail to be stimulated by it - this is known as insulin resistance. In response to this more insulin may be produced, and this over-production exhausts the insulin-manufacturing cells in the pancreas;
B.there is simply insufficient insulin available; and
C.the insulin that is available may be abnormal and therefore doesn't work properly.
The following risk factors increase the chances of someone developing Type 2 diabetes:
A.Increasing age;
B.obesity; and
C.physical inactivity.
Rarer causes of diabetes include:
A.Certain medicines;
B.pregnancy (gestational diabetes);
C.and any illness or disease that damages the pancreas and affects its ability to produce insulin e.g. pancreatitis.
What doesn't cause diabetes
It's important to also be aware of the different myths that over the years have arisen about the causes of diabetes. Eating sweets or the wrong kind of food does not cause diabetes. However, it may cause obesity and this is associated with people developing Type 2 diabetes.
Stress does not cause diabetes, although it may be a trigger for the body turning on itself as in the case of Type 1 diabetes. It does, however, make the symptoms worse for those who already have diabetes.
Diabetes is not contagious. Someone with diabetes cannot pass it on to anyone else.

Alka's Accupuncture Centre-No disease is an incurable disease
The Korean word Su means hand and Jok is foot. Thus, Su Jok therapy is a therapy using hands and feet. The inventor of the science is Prof. Park, Jae Woo. It is very interesting to note that the structure of the hand and foot demonstrates a surprising similarity with the structure of the human body. This similarity is the manifestation of deep inner relationships existing between the body and the hand or the foot. Thousands of people have understood this close relationship of the hand and the foot with the body.
Alka Sodhani , a graduate from ISSABELLA THOBURN COLLEGE, LUCKNOW did couple of courses in homeopathy as an alternative science.She mastered the field, and then got introduced to SUJOK acupuncture.
Having attended many national and international conferences under the originator Prof. Park Jae Woo and his associates , Sujok has become her life.With 20 years of experience ,she ensures that people get back on their feet immediately.She also ensures that people feel better from the first session itself.
Alka treats sports and non-sporting muscle and joint problems and gives acupuncture to aged people who have joint pains and suffer with other old age issues.
Heart disease which is considered the end of the world is treated as easily as a common cold and cough.The treatment might take few sittings but one can lead a life without the fear of operation and the knife.!
Certifications:
THE INTERNATIONAL SUJOK ACADEMY in Moscow certifies Alka Sodhani as a member of the academy way back since Feb, 2002.
INTERNATIONAL SPIRAL MOTIONS ASSOCIATION certifies that Alka Sodhani has finished a course in Tri Origin Twist therapy on 09-04-02
THE INTERNATIONAL SUJOK ACUPUNTURE ASSOCIATION certifies that Alka Sodhani has finished her level 2 course in Feb 2003.
Sujok Academy India with The International Sujok Therapy Association certifies alka has completed her course in Six Ki and Diamond Energy System and Tri Origin on 1.2.2002
SUJOK ACADEMY OF INDIA (Tamilnadu) in affiliation with International Sujok Acupuncture Association (Korea) and Sujok Academy of Moscow certify that Alka has finished a course in Chakra and Rental Treatment of Sujok Therapy on 19 Sep, 2009.
International Sujok Therapy Association confers a certificate in twist therapy and smile meditation
Contact : +91 98494 53531
Email: alkasodhani4@gmail.com
Please visit : http://accucure.wordpress.com
Acu-Clinic -- B.C. Mishra B.sc, D.Ac., M.D(A.M),M.A.F.R.C.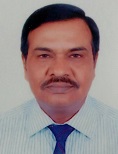 Mr. Mishra is an active & renowned Acupressurist with 16 yrs experience in various types of acute & chronic diseases. He is especially known for his success in dealing with complex and challenging cases.
He is assisted by his wife Nanda Mishra to undertake the treatment of lady patients.
PROFILE:
Graduated in Bioscience from Utkal University, Odisha.
Diploma in Acupressure from the Institute of Alternative Medicines, Mumbai.
Doctor of Medicine in alternative medicines from Acupuncture Foundation & Research Centre, Coimbatore, affiliated to The Open International University for Complementary Medicines, ALMA ATA.
Life Member of Acupuncture Foundation & Research Centre, Coimbatore.
EXPERTISE:
Selected Points from Meridian Therapy (Chinese Acupressure)
Zone Therapy (Reflexology of America)
Sujok (Korean) & Trigger Point Therapy (American)
Psychological (for depression & mental disorder)
Physiotherapy exercises (for Paralysis, Low Back Pain, Neck Pain, Knee Pain, Frozen Shoulder etc.)
DISEASES COMMONLY TREATED:
Arthritis (Osteo and Rheumatoid), Asthma, Acidity, Bed wetting of children's, Constipation, Diabetes, Gas problem(Flatulence), Gall Bladder disorder, Epilepsy, Kidney disorder, Liver disorder, Tonsillitis, Menstrual Problems/Menopause, Migraine, Muscular Dystrophy, Obesity, Parkinson, Palpitation, Piles, Paralysis, Spondylitis (cervical and lumbar), Sinusitis, Sexual Debility, Thyroid Disorders, Ulcer etc.
SOME POINTS TO BE NOTED:
Acupressure & Acupuncture are based on the same Principle, only the mode of treatment on Meridian, Reflex, Sujok and Trigger points differ.
Application of pressure by hand or semi pointed object on points - ACUPRESSURE
Insertion of needles on points - ACUPUNCTURE
Sticking Magnets on points - MAGNET THERAPY
Heating the points by Moxa roll - MOXABUTION
UNIQUE FEATURES
Mr. Mishra adopts a unique mode of treatment Electro Magnetic Acupuncture (Acupuncture without needles) the patient feels the pricking pain like needle prick without insertion of needles & can be done on clothes.
Diploma courses offered for interested candidates..
Mr B.C. Mishra can be reached at :+91 93913 98417, 90005 99417
A-1 Balaji Nivas, Street no-2 Lane no-3, Road Adjacent to St Ann's School
Tarnaka, Secunderabad. Telangana, India.
Email: bilash.mishra@gmail.com
Profile - Dr Manjula Joshi
Clinic for Alternative Medicines and Holistic Healing
Dr.Manjula Joshi is a strong follower Nature & Cosmic Healing and believes in 'Health through Nature'.
She did her BNYT from a prestigious institute of Alternative Medicines & Research throughout BNYT, ND and also pursued M S in Psychotherapy & Counseling.
She is a well experienced doctor and specializes in healing Physical ailments; Emotional setbacks; Relationships; Obesity; Cancer; Infertility; Arthritis; Skin & Beauty; Detoxification; Heart Problems; High BP; Diabetes.
A grand master in Reiki practicing and teaching Reiki. She has totally committed herself to the study and understanding of alternate therapies. Holds regular workshops for teaching Reiki, She is also a certified Psychology counselor.
Dr Manjula Joshi is a certified Counselor, having passed the Masters in science of Psychological Counseling from New Age International University. Her immense faith and trust in the power of Thought has helped a lot in her counseling techniques.
Pyra Vasthu consultation
Dr Manjula Joshi is trained by Dr.Jiten Bhat, as a Pyra Vasthu consultant. She suggests correction of Vasthu defects of residential, office, factory premises etc without demolishing any part of the same.
In Clinic of Alternative Medicines you get special Counseling & treatments for Physical ailments; Emotional setbacks; Relationships; Obesity; Cancer; Infertility; Arthritis; Skin & Beauty; Detoxification; Heart Problems; High BP; Diabetes e...
Contact: Dr Manjula Joshi ND, M.S (Psychotherapy & Counseling)
@ +91 9908394256.
PROFILE - Dr Pushkala Badarinarayan
DR.PUSHKALA BADARINARAYAN B.A.M.S. M.S (AYU.),Gold Medalist is a strong follower of Shuddha Ayurveda and believes in 'Health through Ayurveda'.
She did her B.A.M.S from a very prestigious institution Sri JayendraSaraswathi AyurvedicCollege, Chennai with SCHOLARSHIP throughout B.A.M.S and also got GOLD MEDAL and THE BEST OUTGOING STUDENT AWARD. She did her internship from two different states - Tamilnadu and Andhrapradesh which helped a lot in mixing of the two cultures in ayurvedic practice and then pursued M S in Ayurvedic Gynecology (prasuthi-stree roga) from Dr. B.R.K.R Government Ayurvedic College, Hyderabad.
She is a well experienced doctor and specializes in ayurvedic gynecology. Her key competencies being Infertility, PCOD, menstrual problems, management of pregnancy, perpurium and menopause. She also specializes in treating Alopecia aerata, Sinusitis, Migraine, Spondylitis, Acidity, Amoebiasis, Piles, Fissures, Psoriasis, Excema, Joint disorders, Obesity, Stress and other Life style disorders.
In AMRUTHA AYURVAIDYASALA you get special treatments like Uttaravasti (for infertility and gynec disorders), Pumsavanam(for infertility and healthy pregnancy done on Pushyami nakshatra), Swarnaprashanam (done for children from 0 to 16yrs on Pushyami nakshatra to increase memory, strength, immunity, physical development and intelligence) Jalukavacharanam(leech therapy for skin disorders and arthritis), Kuttanam(for alopecia aerata).
Contact : Dr.Pushkala Badarinarayan M.S (ayu),Gold Medalist@ 040-65123444