Ayurveda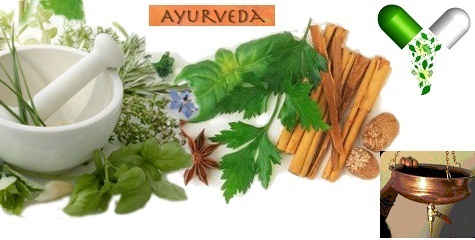 Ayurveda is the ancient art of healing that deals with all aspects of a person's life as an entity. This holistic system of medicine from India uses a constitutional model for every person is an individual, unique and complete being. Its aim is to provide guidance regarding food and lifestyle so that healthy people can stay healthy and persons with health challenges can improve their health.
Ayurveda is a Science of Life as well as a medical system. Hence, the meaning of Ayurveda; two Sanskrit words: Ayu which means life and Veda which means the knowledge of. To know about life is Ayurveda and according to the ancient Ayurvedic scholar Charaka, "ayu" is comprised of four essential parts: the combination of mind, body, senses and the soul. With Ayurveda healing, the purpose is not just to bring remedy to an illness but also to bring harmony to out-out-balance factors.
In Ayurveda, when the body doshic balance of vata-pitta-kapha is agitated or in disorder, or if any of these types are accumulated, the individual may become unwell. Ayurveda philosophy views a person as a unique individual made up of five primary elements: ether (space), air, fire, water, and earth just as in nature. Should any of these elements be present in the environment, they will have an impact on us. Two examples are the weather and the food in our diet.
In addition, certain elements are seen to have an ability to combine and form various physiological functions as follows:
Ether + air = Vata dosha
Vata governs the principle of movement and therefore can be seen as the force which directs nerve impulses, circulation, respiration, and elimination.
Fire + water = Pitta dosha
Pitta is the process of transformation or metabolism, metabolism in the organ and tissue systems as well as cellular metabolism. An example is the transformation of foods into nutrients that our bodies can assimilate.
Water + earth = Kapha dosha
Kapha is responsible for growth, adding structure unit by unit and protection. Types of Kapha found in the body, for example, are cerebral-spinal fluid protecting the brain and spinal column and the mucousal lining of the stomach protecting the tissues.
Ayurveda sees each person as a special mixture because ratios of the doshas: vata, pitta and kapha vary in each individual, giving us diversity and uniqueness.
Ayurveda healing first deal with any emergency or life-threatening symptoms like high fever or asthma attacks, and then look into the problem of the fundamental causes. Remedies like herbal medication, changes in diet and nutrition, cleansing procedures like bathing, yoga postures, exercises and even breathing techniques in Ayurveda, remove symptoms and eradicate the underlying causes of a disease or health problem. If these underlying problems are not dealt with, it will manifest again either in the same way or another form.
Ayuveda disease management
Chikitsa, also known as disease management, is the Ayurveda approach to restoring health. There are eight traditional components in the complete healing program and its purpose are:
Identify health problem Eliminate underlying cause of illness Purify the body Reestablish and restore balance Strengthens and revitalizes affected organs, tissues and system to prevent recurrence
The 8 Essential Components of Ayurveda Healing are:
1. Locate person's constitution (prakruti): vata, pitta or kapha
2. Locate the present imbalance of doshas in the body (vikruti)
3. Find the reason and causes of illness such as lifestyle, diet, genetic predisposition, emotional and relationship factors, psychological stress, etc.
4. Initial treatment is to remove the cause
5. Give appropriate regimen like exercise, yoga, diet and relaxation accordingly to person's constitution, vikruti and environemnt changes, etc.
6. Detoxification treatment by either:
elimination like panchakarma or shodana, or palliation like shamana
7. Rejuvenate the body in general in order to strenthen specific ogans and tissues
8. Two types of therapies based on the principle that opposite qualities give balance:
Antagonistic therapy to the provoked dosha Antagonistic therapy to the disease
When a person becomes ill, the illness is not likely completely cured unless you change behaviours that caused it such as poor diet, inadequate exercise, bad lifestyle habits like excessive alcohol or smoking, even stress (caused by work or other factors), unresolved relationships and related psychological factors. Getting to the bottom of these factors is important in the process of healing and complete recovery.
Diagnosis:
It is necessary to identify the health problem discriminatingly and determine whether the constitutional condition of the individual. The specific treatment will not be benefit the person if diagnosis is inaccurate. So it is important to look at all symptoms physically to help you determine if it is a vata, pitta or kapha condition.
Treatment:
Once the condition is diagnosed, the treatment is given according to constitutional type. Some general treatment can benefit all types of constitutional types.
Ayurveda remedies are simple and natural, using common household herbs and strategies such as a warm bath and soothing herbal tea. Common Ayurveda herbs are also recommended in the remedies. There are several remedies for each health condition. Every person is unique and the remedies will work differently so you do not have to try all of them. Some may work better for you and not others. If it dissolves the problem, stick with it, otherwise, try the other approaches.
Always keep a fundamental therapeutic guideline when using self-treatments like Ayurveda principles and remedies. If they do not work, do not be discouraged. Sometimes it's hard to determine constitutional type and your diagnosis may not be correct. Reassess your illness and the reactions to the approach taken, and treat your actual condition. Its very rare but possible that your illness may not coincide with your own constitutional type. So be discerning to select the right remedy that fits your symptoms of your sickness, and not just body type. However, if your health condition is critical or fatal, consult your doctor immediately. Should your problem be chronic, give some time for healing and it may be months before symptoms diminish. Ayurveda is not a quick remedy so allow your body healing mechanism to process at its own pace, momentum and duration.
In Ayurveda healing, each condition comes with not only medication and herbal formulas, but also other measures like special diets, exercise, yoga, relaxation therapies like massages, tea and healing paste, among others, to provide healing. Together with medicinal treatment, changing your daily routine can help you improve health and live harmoniously in your surrounding with nature. The human body is always resilient, working to restore balance and complete health so the natural process of healing recommended in Ayurveda will support the body and bring benefits in keeping you in the pink of health and your life in harmony.
KERALA AYUR JYOTHI AYURVEDA PANCHAKARMA CENTRE
Ayurveda is the science and philosophy of life, prevention and longevity and is the most holistic system available to the mankind. Dr. Jagdish is a very experienced and talented doctor in ayurvedic panchakarma therapies with records of successful treatments of patients in India as well as abroad. He has completed his BAMS-bachelor in ayurvedic medical sciences- from the college of Govt. Ayurveda College, Kerala and have an experience of 16 yrs . He is specialised in ayurvedic panchakarma treatements like arthritis, cervical spondilitis, joint pains, slipped disc, rheumatism, lumbar spondilitis, paralysis, disc prolaps, low back pain, facial palsy, jaundice, asthma, migrane, sciatica, disability due to accident, psoriasis, sexual problems, sinusitis, insomnia, obesity, hair falls, skin problems etc., THE KERALA AYUR JYOTHI conducts kerala ayurvedic therapeutic system with special panchakarma treatments for all common and chronic deseases, as well as relaxing rejuvenating body massages.
Our specialities: wide and spacious panchakarma theatres, specially prepared oil and medicines from kerala, eminent doctors assisted by a team of well trained masseurs from Kerala at your service(lady masseurs for ladies). The centre has a homely atmosphere, and is open from early in the morning to late in the evening.
Contact : Dr K.P.Jagdish Kumar @ 9666565750, 9391255663, 040-65447576
PROFILE - Dr Pushkala Badarinarayan
DR.PUSHKALA BADARINARAYAN B.A.M.S. M.S (AYU.),Gold Medalist is a strong follower of Shuddha Ayurveda and believes in 'Health through Ayurveda'.
She did her B.A.M.S from a very prestigious institution Sri JayendraSaraswathi AyurvedicCollege, Chennai with SCHOLARSHIP throughout B.A.M.S and also got GOLD MEDAL and THE BEST OUTGOING STUDENT AWARD. She did her internship from two different states - Tamilnadu and Andhrapradesh which helped a lot in mixing of the two cultures in ayurvedic practice and then pursued M S in Ayurvedic Gynecology (prasuthi-stree roga) from Dr. B.R.K.R Government Ayurvedic College, Hyderabad.
She is a well experienced doctor and specializes in ayurvedic gynecology. Her key competencies being Infertility, PCOD, menstrual problems, management of pregnancy, perpurium and menopause. She also specializes in treating Alopecia aerata, Sinusitis, Migraine, Spondylitis, Acidity, Amoebiasis, Piles, Fissures, Psoriasis, Excema, Joint disorders, Obesity, Stress and other Life style disorders.
In AMRUTHA AYURVAIDYASALA you get special treatments like Uttaravasti (for infertility and gynec disorders), Pumsavanam(for infertility and healthy pregnancy done on Pushyami nakshatra), Swarnaprashanam (done for children from 0 to 16yrs on Pushyami nakshatra to increase memory, strength, immunity, physical development and intelligence) Jalukavacharanam(leech therapy for skin disorders and arthritis), Kuttanam(for alopecia aerata).
Contact : Dr.Pushkala Badarinarayan M.S (ayu),Gold Medalist@ 040-65123444
SANGAM HEALTH AND BEAUTY CARE
"SANGAM HEALTH AND BEAUTY CARE" is one of the leading Ayurvedic Medical Hall, at Ameerpet, Hyderabad and has various Ayurvedic Medicines produced by famous companies viz,. Baidhyanath, AVN, Kotakkal, Charak, Amritham, Nagarjuna, Himalaya, Dabur, Grovel, Agri Gold, Zandu, Ajmera, and Vasu etc.
The following are some prime medicines:-

THRIPHALA CHOORNAM: Controls body sugar & urinal disorders and prevents dangerous Jaundice.

MADHUVIN/MADHMARDHAN: Controls Diabetes and prevents diabetes resultant diseases. WHEAT GRASS POWDER: An effective solution for all blood related problems and healthy body.

ASHWAGANDHA CHOORNAM & LEHYAM: Improves and maintains vigour and sperm count and .. keep the body with healthy nerves and muscles.

ARTHORUB/SENSOL LINIMENT: Reduces all kinds of joint pains, swelling at knees and waist.

K7 OIL ,NEELI BRINGADI TEL, KARKUNTALA OIL: Most effective for controlling hair-fall, cleavages and prevents dandruff.

ALOE VERA PRODUCTS: Shampoos for hair conditioning, cleaning and for shining & glow.

JUICES: for removing toxins and maintaining good bodily health.

GEL: A great product for Colour improvement, glowing & clear skin with beautiful/handsome facial development for both sexes.

Doctor on appointment is also available for consultation and effective treatment for Fertility ,Loss/Gain of weight and black heads on face, black circles under eyes, acne and vitiligo.
For further details contact: 9866071930, 9347352731 040-66361930
E mail : kjasmine_kotha@yahoo.com
Profile - Dr I.Murali Krishna, Abhaya Ayurveda Vaidyashala
Dr. I.Murali Krishna, BAMS, MS(psy) has given 11 years to the ancient and traditional medicinal science of Ayurveda. His passion for Ayurveda encouraged him to establish Abhaya Ayurveda Vaidyasala Ayurvedic clinic that offers pure Ayurvedic curative remedies and packages for overall well being.
Dr. Murali Krishna's area of expertise lie in healing psychic disorders. He also has been in to developing research based Ayurvedic herbal medicines for benefit of the mankind for more than a decade now.
He has vast experience of treating spinal disorders(post and pre-surgery), Arthritis(all types) and Psoriasis. He has been awarded "Best Doctor" for 2009-10 & 2010-11. He is also authorised doctor for Kottakkal Arya Vaidyasala.
Contact : Dr.I Murali Krishna @ +91 40 3048 7866, Mobile: + 91 98499 77040
Giving life to the individual by treatment is supreme among charities.

PROFILE - Dr L R K Murthy & Dr Pushpalatha
Dr. L.R.K.Murthy MD (Ayurveda) has given years of his life to the ancient and traditional medicinal science of Ayurveda. With a strong educational background in Ayurveda, and hailing from a traditional Ayurvedic family. he has done extensive research in treating several ailments and their Ayurvedic solutions and remedies.
Dr. Murthy's area of expertise lies in healing complicated ailments which cannot totally be solved in other systems of medicine, where there's no exact solution in the present day. He is an eminent scholar and Retired research Officer (Ay), Research dept, Dept of Ayush, Hyderabad. He has served for 33 1/2 yrs in Dept of Ayush as Medical Officer, Lecturer, Assistant Professor and Professor and retired as Research Officer in Department Govt Of Telangana. He served in several rural areas while in Govt Service for about 12 years in remote places. He has been in to developing research based Ayurvedic herbal medicines for benefit of the mankind for the few decades. He has a vast experience of 40 yrs in this field.
In addition to this, he also has vast experience of treating number of diseases like Paralysis, Psoriasis, Jaundice, Sinusitis, Asthma and all allergic disorders. He also has best medicines for Sexual Disorders and Diabetes. Dr. Murthy intends to bring about a consciousness to physical as well as mental wellbeing in the people, through various highly effective Ayurvedic Therapies, profound knowledge and wide experience, Dr. Murthy intends to make Ayurveda a powerful medicinal tool of healing but also a lifestyle for sustainable wellbeing.
Dr Pushpalatha has completed her graduation in Ayurveda in the year 1990 from Osmania university ,Hyderabad. She has a vast experience in treating infertility and gynaec disorders (Women's health issues)

Contact : Dr.L R K Murthy @ +91 98498 59632
PROFILE
R.K.AYURVEDIC AND PSORIASIS RESEARCH CENTRE
Clinic for Alternative and Natural Complementary Treatment for Psoriasis.
PSORIASIS is a chronic, non-contagious disorder which affects the skin and joints, characterized by flaking, redness and inflammation of the skin. Once thought to be a skin disorder, psoriasis is now understood to be a condition originating in the immune system.
The scaly patches caused by psoriasis, called psoriatic plaques, are areas of inflammation and excessive skin production. Skin rapidly accumulates at these sites and takes on a silvery-white appearance. Plaques frequently occur on the skin of the elbows and knees, but can affect any area including the scalp and genitals. In contrast to eczema, psoriasis is more likely to be found on the extensor aspect of the joint.
The disorder is a chronic recurring condition which varies in severity from minor localized patches to complete body coverage. Fingernails and toenails are frequently affected (psoriatic nail dystrophy) - and can be seen as an isolated finding. Psoriasis can also cause inflammation of the joints, which is known as psoriatic arthritis. Ten to fifteen percent of people with psoriasis have psoriatic arthritis.
R.K.Ayurvedic and Psoriasis Research Centre is working extensively over Psoriasis since past 12 years. Dr Pujari Ravi's family has been treating Psoriasis since two decades.The centre provides Panchkarma treatment and explain lifestyle changes in order to avoid recurrence of the manifestation of disease.It also provides specialised treatments for complications of the disease.
Treatments adopted for Psoriasis.
1. Lepanam
1. Vamanam
2. Abyanganam.
2. Virechanam
3. Swedanam
3. Vasti
4. Dhara.
4. Nasya
5. Raktamokshanam
The centre also has specialised treatments for children which includes Shiroabyagam, Shiropichu are adopted along with Swarnabindhu Prashanam,a procedure where immunity of the child is boosted in order to get rid from hereditary disorders.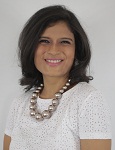 Ms. Megha Mehta
She is trained in Reiki, Integrative Nutrition, Yoga for adults, kids and babies, Energy Medicine and Angel Card Reading. She has worked with several hundred clients over the past 3 years coaching, facilitating energy medicine, training and doing readings.

Contact : +91 98492 54587
Please visit : http://www.ayurvedicpsoriasis.com
Email : pujariravik@yahoo.com