Divine Healing Hands Soul Healing Therapy - Distant Healing

Nirvana Spiritual Retreat - Poonam Shah
Poonam Shah the founder and visionary from Nirvana Spiritual Retreat - I can Heal, who hails from Mumbai, is a committed Certified Spiritual teacher, Healer and Practitioner of therapies like Divine Healing Hands, Magnified Healing, Kuan Yin Oracle card reading, Tarot Card reading, Angel Healing and Chakra Healing. Her vision is to carry forward the eternal work of Mother Kuan Yin in healing the universe.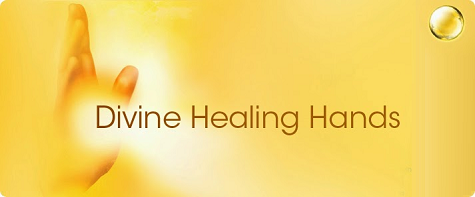 What are Divine Healing Hands?
Divine Healing Hands are the soul light hands of the Divine, and they carry Divine power to heal and transform every aspect of life. These special healing can be given in person and remotely to heal and beyond. Divine Healing Hands soul healing blessings can remove soul, heart, mind and body blockages, restoring our natural well-being.
With Divine Healing Hands you can heal and transform your Career, Finances, Relationships, Health, Intelligence and all aspects of life.
How is Divine Healing Hands Soul Therapy healing different then other Energy Healing?
Energy healing focuses on the movement of energy and the clearing of energy blockages. We honour energy healing. The Divine Healing Hands Soul Healer transmission focuses on Tao Healing, which is based on the teaching: Heal the soul first; then healing of the mind and body will follow. Divine Healing Hands Soul Healers offer divine frequency healing blessings, which is very significant. Divine Healing Hands blessings carry divine love, forgiveness, compassion and light. This is very different from energy healing. Soul has great power to heal. Divine souls have divine soul power to heal.
Why do people get sick? When we experience pain in any aspect of our life, it is caused by soul, heart, mind and body blockages. These create physical, emotional, mental and spiritual pain and disharmony; blocking well-being in every aspect of life
Divine Healing Hands can bless, heal and transform soul, mind and body blockages regarding any aspect of your life, to:
1. Provide health and healing for the body, emotions, mind, and spirit including:
Physical: organs, systems and body parts
Emotional: fear, anger, depression, anxiety, grief and worry
Mental: negative thoughts, attitudes and beliefs
Spiritual: clarity on the path of higher consciousness.
2. Transform relationships, finances and business, intelligence and more
3. Boost energy, stamina, vitality and immunity.
4. Purify and rejuvenate the soul, heart, mind, and body for longevity and a healthy life.
Many people have experienced the life-transforming power of Divine Healing Hands.