Executive Coaching
The Hypnotherapy School of India - Blossom Furtado

Blossom Furtado is a Board certified Clinical Hypnotherapist, as well as a Past Life Therapist - Spirit Release Therapist - Life Between Lives Spiritual Regression Therapist & Trainer - Relationship Counselor - Life Coach - Trainer - Teacher for Hypnotherapy Courses and other Therapeutic Approaches. Her mission is to create a healer in every family.

Ms. Sangeeta Dasgupta

Conducts workshops on - Strategy and Goal Setting, Group Dynamics and Conflict Handling, Effective Feedback through Appreciative Inquiry, Performance Management System, Team Building and Motivation, Creative and Lateral Thinking, Stress, Thought Management, Ego and Anger Management, Work Life Balance etc.


Ms. Malvika Kapoor
Malvika is an Access Consciousness Bars facilitator, Access Consciousness Body Process facilitator, Life coach, Counselor, Healer, Distant Healer, Healer for relationship issues, Grief, Loss, Fear, Depression, Health, Pain and Emotional issues.


Ms. Roshani Shenazz
Roshani Shenazz is into Life Coaching, Angel Soul Therapy Readings and Healing, Spiritual Counseling and Mentoring. Through her innate gifts and divine guidance in her sessions and workshops, she works with fellow humans from all walks of life, on their Overall Empowerment for a better, healthful, abundant, joyful and peaceful WHOLEistic Life.


Shyam Kalle
Life Coach, certified by ICF (International Coaching Federation), and certified NLP Master Practitioner. Conduct individual Coaching sessions, and and NLP Workshops for for Executives, Managers, Business persons, Career Aspirants and Individuals who would like to bring about a transformation in their lives.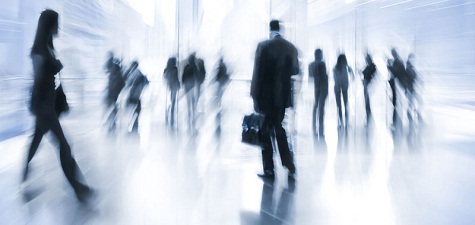 Executive Coaching is one of the most effective approaches for leadership development and leadership growth because of its ability to produce immediate results in developing leaders in their current roles without removing them from their responsibilities.
It provides participants with the skills they need to designing an effective executive coaching program to meet the needs of the organization.
Participants will learn how to develop a strategy, gain leadership buy-in and support, select the right external coach, select assessment instruments, develop competencies, identify coaching models, implement the coaching process, and monitor and measure outcomes.
Learning Objectives
Use case studies to learn multiple coaching models and apply those techniques to various coaching situations
Recognize research-based best practices in the executive coaching field
Learn how to implement a coaching program
Recognize typical activities and instruments used during coaching
Identify critical coaching behaviors to accomplish personal coaching success within the organization
Practice skills-based coaching
Who should take this course
Business Leaders and Managers who want to learn how to Coach & develop others to achieve organizational goals and increase effectiveness
Human Resource Professionals who want to introduce Executive Coaching in their relevant organization or to coach and develop others
Organization Development Specialists who want to expand their skills for bigger impact
Learning and Development professionals who want to lead change and improve individual, team and enterprise-wide performance in organizational settings
Independent Coaches / Consultants interested in getting a professional certification and strengthening their coaching knowledge and skill