Jikiden Reiki
Ms. Anushree Satam

Jikiden Reiki Teacher -Shihan Kaku from Jikiden Reiki Institute Japan. Internationally certified in Bach flower Therapy U.K. Usui/Tibetian Reiki teacher from The International Center for Reiki Training. (U.S.A.), Registered Karuna Reiki Teacher From ICRT (U.S.A.)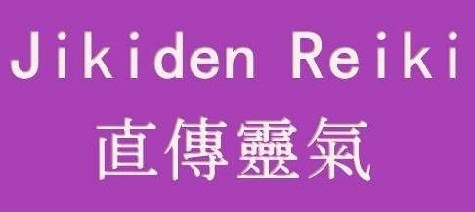 What is Reiki?
The original term for this is Shin Shin Kaizen Usui Reiki Ryoho and translates into. It is a non-religious healing technique founded and developed by Mr.Mikao Usui. *1865-1926 Before the Second World War, it's said that there were more than a million practitioners here in Japan. After the war, in the process of modernization of the country, Reiki seemed to have disappeared. However, it had been spread to the West and since 1990s it has gradually been regaining popularity in Japan.
Dr. Chujiro Hayashi, one of Mr.Usui's prominent students, contributed to bring Reiki to the West. It was spread through his student Ms. Takata who lived in Hawaii at that time. Dr.Hayashi also taught Reiki to numerous students in Japan. One of them was Mrs. Chiyoko Yamaguchi. She learned Reiki directly from Dr.Hayashi in the late 1930s and practiced it throughout her life. In the late 1990s, her son Mr.Tadao Yamaguchi started teaching Reiki based on Dr.Hayashi's Reiki seminars his mother Chiyoko participated about 70 years ago. Tadao Yamaguchi has been making great efforts to pass down this great legacy of healing method to those who wish to learn.
Reiki is an art of energy healing. It works for both physical and psychological sides of health by reactivating the natural healing ability that humans originally possess. A Reiki treatment is carried out by a practitioner (channel) who receives Reiki energy from the Universe. With simply laying hands, the practitioner transmits the energy onto the receiver. Reiki is beneficial not only for those who are in poor health to recover but also for healthy people to maintain good health.
What is JIKIDEN REIKI?
In the late 1990s, Chiyoko Yamaguchi, a Japanese lady who learned Reiki from Usui sensei's direct disciple- Dr. Chujiro Hayashi (Naval Officer) in 1938 came to light. She was initiated to Reiki at age of 17.
After that, she practiced Reiki throughout her life until she passed away in 2003. Her being was so precious that a lot of people in Reiki community requested her to teach what she had learned from Hayashi. She started teaching with her son Tadao Yamaguchi in 1999 with the name Jikiden Reiki(直傳靈氣) "Jikiden" means "directly passed down" (direct teachings of Dr.Chujiro Hayashi).
What are the benefits of Jikiden Reiki?
Jikiden Reiki is completely unique – Japanese Reiki with no western influences
It is treatment focused.
A very simple, tangible, non-religious therapeutic treatment that works independent faith or belief.
Includes all ideas and methods not previously taught in the west
Much more than a relaxing therapy – it has a history of success with chronic illness
The symbols and their meaning in Jikiden Reiki embody a very different connotation, usage & understanding at a much deeper level.
Focuses on treatment of physical (diseases, aches & pains etc.), emotional & psychological illnesses & its root cause
Understand to interpret body's feedback or toxicity levels, known as "Byosen".
Special technique to clear emotional and psychological blocks & bad habits like drinking, smoking, anger, jealousy, repetitive patterns affecting life etc.'
Cleanses connection of your soul to the Universe/God
Develop inner abilities to heal & leading to a stress free life
As you treat others with Jikiden Reiki you also get healed in the process
Who can become a Jikiden Reiki practitioner?
Anyone can. All humans possess the ability to give and receive the energy from the Universe. However this healing ability is often dormant or forgotten. In order to be blessed with this great healing energy; you need to reactivate the ability to attune yourself to the universe.
What you GET Learn in the Jikiden Reiki Workshop?
During the duration of the workshop you will receive Reiju (Reiki attunement) every day. You will gain access to the specific Japanese cultural and spiritual rootsof Reiki practice, which is important, as it makes the practice intelligible and trustworthy, and allows for deeper understanding. You will learn simple yet effective and powerful tools to enhance energy levels and also understand intricacies in healing. In the two levels of Jikiden Reiki you will learn-
SHODEN (LEVEL 1) – Three days
History of Reiki
Gokai(5 principles) – when chanted in Japanese they embody mantra like quality and have healing properties.
Reiki Mawashi - concentration on the sensations in your hands
Hatsurei-Ho - a meditation to generate Reiki energy
Gassho Meditation
Byosen - learn to detect imbalances & interpret feedback from the body & learn to monitor the healing process.
Breaking down toxins using 'Shirushi'(symbol).
KetsuekiKokan Ho – technique to improve blood circulation post treatment
Reiki Okuri - to feel the Reiki energy flowing
Reiki practice – experience giving & receiving Reiki
Jikiden Reiki Shoden workshop ends with a beautiful & sacred blessing known as "Reiki Kokan"
OKUDEN (LEVEL 2)- Two days
Reiki Mawashi - concentration on the sensations in your hands
Reiki Okuri - to feel the Reiki energy flowing
Seiheiki Chiryo (to help heal psychological issues)

-Learn second 'Shirushi' (symbol) and the SeiheikiKotodama(mantra)

-It's meaning & how it is meant to be used

-Practice giving & receiving Seiheiki treatment

Enkakku Chiryo (distant healing)

-Introduction of the EnkakkuJumon (magic formula)

-It's meaning & how it is meant to be used

-Practice giving & receiving Enkakkutreatment

Reiki practice – experience giving & receiving Reiki
Material Provided:
You will receive manuals & two Certificates from the Jikiden Reiki Kenkyukai (Institute), Japan. One certificate in English will be handed after the completion of the workshop and one certificate will be sent to you by the Institute hand written in Kanji duly initiated by the teacher.
Teacher Courses (Shihan / Shihankaku)
To become a Jikiden Reiki teacher, there are 2 steps:
1. Shihan-Kaku (Assistant Teacher) who has permission to teach the first level Shoden. To become a Shihan-Kaku:~ Practice Jikiden Reiki for at least 6 months after completing the main course(Shoden/Okuden). Repeat Shoden/Okuden at least once. Pracitice at least 120 hours on at least 40 different people.
2. Shihan (Teacher) who has a full permission to teach Shoden and Okuden. To become a Shihan~ Teach at least 5 Jikiden Reiki (Shoden) classes with a minimum of 2 students each for at least 6 months after Shihan-Kaku training.