Business Coaching
Mr. Sarvanan - Tranzend

You Live - when you can create a future of your choice - A life of your dreams - Happy, abundant and Healthy. You have the power to transcend your limiting reality, be free from the burdens and limitations and live the life of your dreams.


Shyam Kalle
Life Coach, certified by ICF (International Coaching Federation), and certified NLP Master Practitioner. Conduct individual Coaching sessions, and and NLP Workshops for for Executives, Managers, Business persons, Career Aspirants and Individuals who would like to bring about a transformation in their lives.


Ms. Anjali Nagpal
Anjali Nagpal is a business trainer, a life coach and workshop facilitator certified to present Heal Your Life transformational workshop worldwide (based on the philosophy of Louise L Hay) approved by Hay House, US. She also conducts others workshops relating to self healing.

Soul Route

Co - founded by four spiritual entrepreneurs, Soul Route is one of its kind life empowerment & transformation center offering full range of psychotherapy & alternative life enhancing services aimed at cultivating healthy & successful lifestyles.


Ms. Mukta Rastogi
Mukta Rastogi is a Life coach, Counsellor, Certified Hypnotherapist, Access Bars Practioner, Certified with Dr Brain Weiss in Past Life Regression, trained in Metaphor Therapy and Angel Card Reader. She is Proactive and dynamic spiritual healer.

Ms. Dishaa

As so rightly affirmed by Reiki Grandmaster Dishaa, a young and dynamic lady, an M.B.A turned natural healing expert from Chandigarh (India) for whom life has always been a 'Love for the Moment' which is beautiful yet compassionate...


Inner Peace Life Coaching - Sajid Ahamed
Sajid Ahamed is "Certified trainer of NLP" and Founder of Inner Peace Life Coaching Pvt Ltd, India. He is a firm believer in high performance. He enjoys engaging in powerful conversations that lead to effective learning and results. He believe that to survive in today's competitive environments, leaders across the globe must be willing to...

Yogesh Verma

Yogesh Verma is one of the very few in India trained and certified by the Co-Founder of NLP - John Grinder (ITA), Carmen Bostic St Clair (Co-Founder of New Code NLP) and Michael Carroll (Co-developer of New Code NLP & Director, NLP Academy UK). He is also a Certified Trainer and Trainer Member of American Board of Neuro Linguistic Programming (ABNLP)...

Dr. Aruna Saxena

Dr Aruna Saxena is a certified Trainer, a Master Practitioner of Neuro Linguistic Programming (ABNLP), Life Coach, Hypnotherapist, Access Bars Facilitator and ESSE Practitioner. Dr Aruna is regularly conducting NLP & Hypnosis based programs viz. NLP for Business, NLP for Parenting, NLP for Teachers, NLP for Teenagers, NLP for Therapists, NLP for Personality Development, etc....


Ms. Malvika Kapoor
Malvika is an Access Consciousness Bars facilitator, Access Consciousness Body Process facilitator, Life coach, Counselor, Healer, Distant Healer, Healer for relationship issues, Grief, Loss, Fear, Depression, Health, Pain and Emotional issues.

The Mind Collective - Ms. Shree Dembla

Shree Dembla is truly a miracle maker. Her words, her work, her touch, her presence brings an innate sense of joy, ease and Tsunami of possibilities. She is the catalyst for change (Transformation Coach, Energy Healer, Hypno Therapist, Consciousness Facilitator, Motivational Speaker...


Ms. Tasneem Ali Bunglowala
Ms Tasneem Ali Bunglowala is a leader in healing and empowerment with more than 20 years of experience in corporate world. She practices tools of Access Consciousness, Landmark Education and Organisational leadership to transform individuals and teams..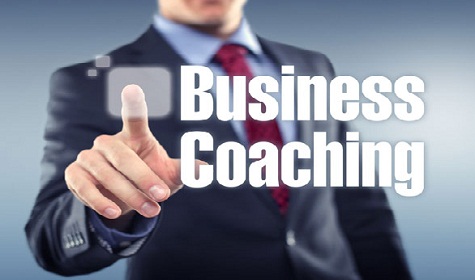 Why Use a Business Coach?
Why does someone who is already doing great use a business coach?
To create more excitement, joy and fulfillment in your life and business by continually moving forward.
To set and achieve more challenging and rewarding goals.
To focus on other personal areas you would like to enjoy more.
To work on letting go of areas in your business and life you are tolerating.
To work for something you really want.
What else can business coaching do for you?
Improve skills
Plan, discuss and problem solve
Improve client development
Reach challenging goals
Improve delegation skills
Defeat procrastination
Achieve balance between work and personal life
Clarify goals and values
Improve business relationships
What goes on during a coaching session?
You come up with good ideas to move forward in your business. You are the focus. Your business coach listens and asks good questions. Examination of your situation and options takes place during a confidential one-half hour to two hour telephone coaching session. You have an opportunity to examine situations that are hampering your ability to move forward with the intent of ultimately moving forward. Acknowledgment of you and encouragement of your abilities occurs. Challenges to help you stretch beyond your self-imposed limits are made. Requests for homework are made of you. You will be supported in your decisions and your actions to carry out your goals.
Business coaching enables busy, successful people to effectively develop and take charge of their practice and career.
What happens as soon as you hire a coach?
You set goals you might not have set without a coach.
You take yourself seriously - you want to get value for your investment of time and money.
Your motivation level increases dramatically.