HEALING WITH HYPNOTHERAPY
Krish Consultations - Ms. Poonam Sharma

Poonam Sharma is widely known for offering superior standard and precise services. Based in Amritsar, she runs a Wellness Centre called Krish Consultation. The Centre is widely visited by a broad clientele within and across the nation.

Ms. Dishaa

As so rightly affirmed by Reiki Grandmaster Dishaa, a young and dynamic lady, an M.B.A turned natural healing expert from Amritsar (India) for whom life has always been a 'Love for the Moment' which is beautiful yet compassionate...

Ms. Krisha Meetu Kapoor

A Clairvoyant by birth & a blessed channel of light she is an accomplished Angel Certified Practitioner trained under Charles Virtue, Clinical Hypnotherapist from California Hypnosis Institute of India, Theta Healer, Intuitive Numerologist, Crystal Healer...

Cosmicx Healing Art - Ms. KripaJyoti Nisha Singla

KripaJyoti Nisha Singla (PGDBM) is a Spiritual master, Energy worker, Reiki Master, Theta Instructor, and a dedicated Artist who has been working in the field of healings, spirituality, counselling, relationship healing, family therapy and alternative medicine therapies from more than 12 years.

The Hypnotherapy School of India - Blossom Furtado

Blossom Furtado is a Board certified Clinical Hypnotherapist, as well as a Past Life Therapist - Spirit Release Therapist - Life Between Lives Spiritual Regression Therapist & Trainer - Relationship Counselor - Life Coach - Trainer - Teacher for Hypnotherapy Courses and other Therapeutic Approaches. Her mission is to create a healer in every family.

Kirti Kanodia
Kirti Kanodia is a certified Theta Healer, Trained Family Constellation Facilitator, Tarot card Reader, Past life Regression Therapist, Angel card reader, Inner child integration, Astrologer, Tasso Therapist and Reiki Master.

Dr. Geettanjali V. Saxenaa.

Past life Regression Trainer, Family Constellation Trainer, Theta Healing Trainer, Inner Child Work, Angel Therapist, Reiki healer, Hypnotherapy, Crystal Healing, Graphology, Tarot card reader & Astrologer


Ms. Radhika Chopra
Radhika Chopra - Tarot reading, Graphology, Pythagoras system of numerology, Releasing of toxic emotions and events from energy field, Metaphor therapy, Access bars, Access body processes and Energy transformation of bodies, health, and spaces, Facilitator conducting Bars, Body process, Energetic facelift classes and Right Voice for You Taster.

Ms. Amanpreet Nagpal

Amanpreet Nagpal is an efficient, conscientious and caring counselor with extensive knowledge of facilitating empowerment, rehabilitation and guidance to clients who have experienced trauma and hardship.

Soul Route

Co - founded by four spiritual entrepreneurs, Soul Route is one of its kind life empowerment & transformation center offering full range of psychotherapy & alternative life enhancing services aimed at cultivating healthy & successful lifestyles.

Integrated Wellness Zone - Dr Raahul S Dutta
Dr Raahul S Dutta, an Integrated Wellness Consulant is one of the few doctors in Mumbai who is successfully practicing Modern Medicine and Integrating it with Complementary Therapeutic Modalities like Clinical Hypnotherapy, Trans-Personal Regression, Acupuncture, Aura Photography and Chakra Scanning all under one roof.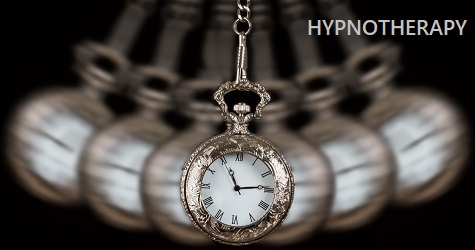 Hypnotherapy is a combination of hypnosis and therapeutic intervention. The therapist leads the patient to positive change while the patient is deeply relaxed in a state of heightened suggestibility called trance.
Hypnosis, when using proven therapeutic procedures, can be a highly effective form of treatment for many mental, psychosomatic, and physical disorders. For example, through the use of regressive techniques, an adult patient may mentally voyage back to a point in youth that was particularly troublesome, allowing the healing of old emotional wounds. Another patient can be led to understand that emotional pain has been converted to physical pain, and that the pain can be eliminated once the source has been addressed. Or, a person suffering from chronic pain can be taught to control the pain without use of medications. There are a number of techniques for correcting dysfunctional behaviours such as self-destructive habits, anxiety disorders, and even managing side effects of various medical treatments and procedures.
Hypnotherapy has been used to stop self-destructive and addictive habits like smoking. It has also been used to curb the urge to eat for overeaters, to stem the disruptive actions of tics, cure insomnia, stop bed-wetting, and minimize anxiety. Excessive stress can be generated from any number of sources and can be the springboard for anxiety. Some of the more prominent sources of anxiety and stress for which people seek hypnotherapy are: public speaking, test taking, and job stress. Hypnotherapy also works well for other anxiety disorders such as phobias and has proven to be an effective treatment for mild to moderate depression. Hypnotherapy was also more effective at enhancing quality of life of cancer patients and relieving anxiety and depressive symptoms, when compared to patients receiving traditional care.
Confusion can occur when one seeks a hypnotherapist, as a result of the various titles, certifications, and licenses in the field. Care must be exercised when selecting someone to see. Care must be taken also by the therapist to ensure adequate training and sufficient experience for rendering this specialized service. The therapist must be well grounded in a psychotherapeutic approach before undertaking the use of hypnotherapy.